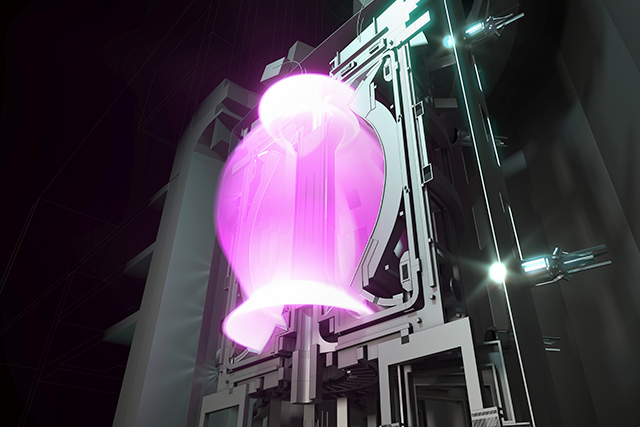 WEBINAR | UKAEA: The Future of Fusion
Wed 8th Nov 2023 14:00-15:30. WATCH ON-DEMAND.
SYNOPSIS
As we enter the fusion delivery era, our speakers discuss the leading role that the UK is taking to ensure that fusion will work alongside other forms of sustainable energy. At the heart of the UK's fusion strategy is the STEP prototype powerplant that will put fusion-generated electricity on the grid in the 2040s.
On the way, creating new jobs and skills, developing infrastructure and inspiring generations to come. And because we're serious about scaling up fusion energy, the UK is taking a leading role in putting the right regulations in place. We'll explain how to set up regulations that protect workers, the public and the environment while at the same time allow fusion powerplants to be sited, built and operated on the timescales needed to address the world's energy needs.
You'll hear from senior engineers at the UK Atomic Energy Authority, plus one of the world's foremost experts on the regulation of fusion.
This facilitated event will also include a Q&A.
This session is facilitated by Dr Hanni Lux, STEP cost model lead and will feature talks from:
Chris Waldon FREng, Chief Engineer and Deputy Director, STEP (Spherical Tokamak for Energy Production), UKAEA will tackle "Fusion Challenges", and Debbie Kempton, Director of Engineering Programme, UKAEA will share her thoughts around "Fusion; Beyond the Science" and hear from Dr Sally Forbes, Fusion Safety Advisor, UKAEA on "Developing a Proportionate Regulatory Approach for Fusion Power Plants.