 The Open University free live webinar > What would it take for hydrogen to have a place in the UK's net zero energy future?
Wed 8th Nov 2023 13:00-14:00. WATCH ON-DEMAND.
SYNOPSIS | Decarbonising our current energy economy is a critical challenge faced by the UK on the road to net zero. But how do we do this and create a new net zero energy economy? What would it look like? And what would it take for energy sources such as hydrogen to have a place in the UK's future energy mix?
Join us, The Open University, during Green Infrastructure Week for an exciting event where we will discuss the prospects and potential solutions that hydrogen use could provide when taking on this challenge.
Host:
Dr Victoria Hands, Sustainability Director, The Open University.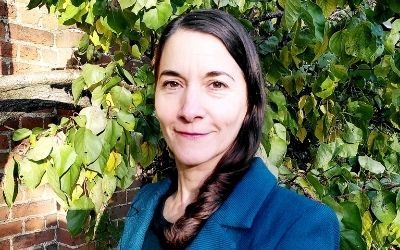 Panellists:
Dr William J. Nuttall, Professor of Energy.
Harri Williams, Research Student, STEM.
Marc Cochrane, Post Graduate Researcher.
Dr. Tarek Rashwan, Lecturer in Sustainability and the Smart Environment, STEM.