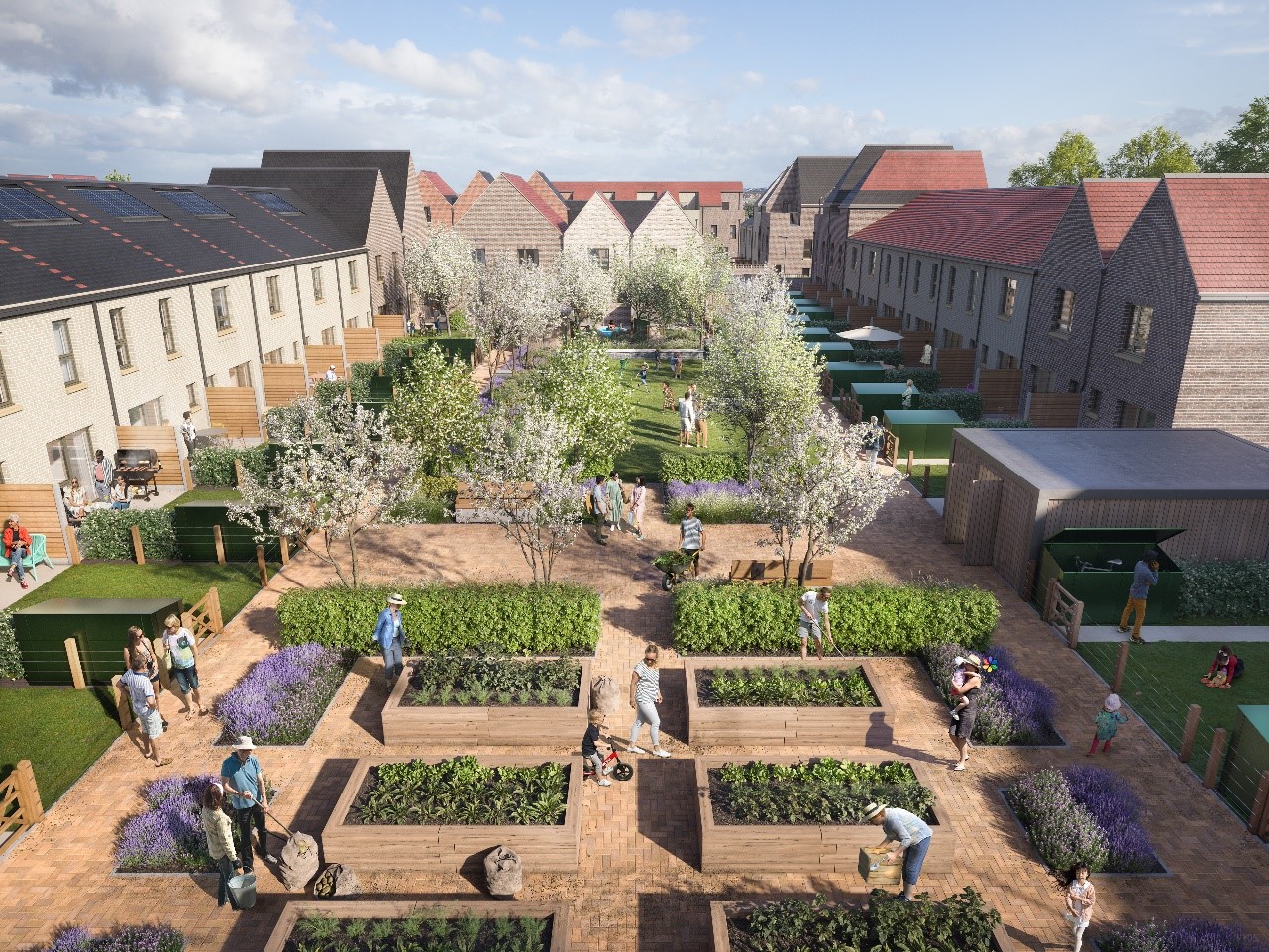 Building with Nature supports developers in 'raising the bar' for green infrastructure in the built environment
Finalists for the Landscape Institute's 2022 Building with Nature National Award have been announced, and the Award winner will be revealed at the Landscape Institute Annual Awards ceremony on 24th November at Troxy, 490 Commercial Road, London, E1 0HX. The Award celebrates projects that lead the way in delivering the very best in high-quality green infrastructure, showcasing placemaking that works for people and wildlife. By demonstrating exemplar approaches to green infrastructure in development, the Building with Nature National Award is helping to show how industry can positively respond to the climate, ecological, and public health emergencies, by putting landscape at the heart of decision making.
The Building with Nature category is free to enter and is open to recipients of a Building with Nature Accreditation for their residential, commercial, or community infrastructure scheme. This year the judges shortlisted three projects for the Building with Nature Award:
Malls Mire Park, Glasgow
https://www.buildingwithnature.org.uk/project-list-blog/2022/9/29/north-toryglen-green-infrastructure-and-access-project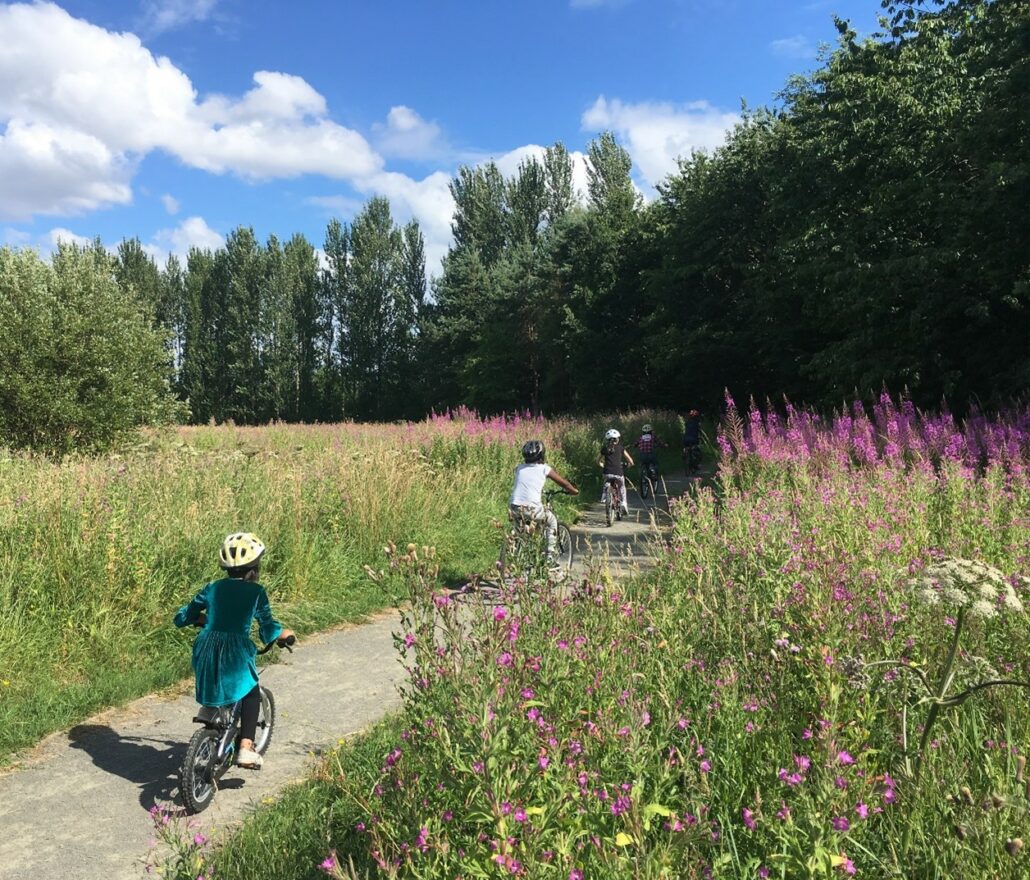 Oakfield, Swindon
https://www.buildingwithnature.org.uk/project-list-blog/2022/9/29/oakfield-swindon
World of Water, Hampshire
https://www.buildingwithnature.org.uk/project-list-blog/2022/10/3/world-of-water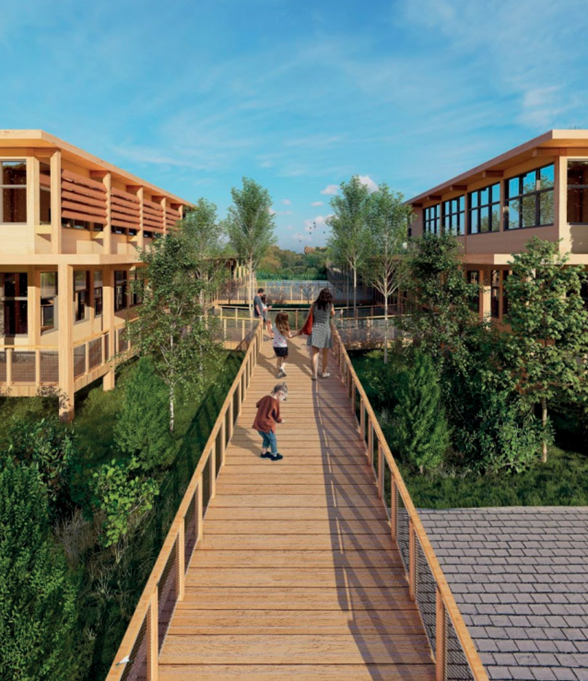 Dr Gemma Jerome, FLI who acted as a Building with Nature category judge this year said:
"With COP27 highlighting the need for urgent practical action to address the climate crisis, what speaks to me in all of the shortlisted entries this year is a fundamental recognition that green infrastructure is critical infrastructure – nature working as a design approach, and a design palette, which is I think an intuitive approach for landscape professionals. And the value of collaboration and multi-stakeholder investment in green infrastructure.
In World of Water, the Hampshire and Isle of Wight Wildlife Trust worked directly with industry to secure a nature-led masterplan, which with nature at its heart is intrinsically low-carbon and provides new, high-quality habitat; in the case of Oakfield, Nationwide adopted a design vision that puts people and nature on a level footing, creating a range of spaces that encourage everyone to have an active, daily relationship with nature for optimal wellbeing benefits; and Malls Mire Park is the result of an impressive partnership between a team of community-based stakeholders including local organisation Urban Roots and government agency for nature and climate, NatureScot."
Sue Morgan, CEO, Landscape Institute said:
"The LI Awards are all about celebrating people, place and nature, and the myriad ways that landscape projects can connect them. It celebrates spaces that people can be truly proud of.
In February 2022 the government published its long-awaited Levelling Up White Paper, outlining its mission to 'level up' the country. The paper reflects the fact that placemaking, green spaces and the built environment will be instrumental to this agenda. We know that landscape professionals across the globe are already implementing this holistic vision and the awards will celebrate their exceptional contributions.
'Landscape professionals can implement this holistic vision, delivering nature-based solutions, giving local communities a voice, and designing spaces that people can be truly proud of."
To find out more about the Landscape Institute BwN National Award 2022 Finalists please visit https://www.buildingwithnature.org.uk/newsblog1/2022/11/9/exemplar-approaches-to-placemaking-recognised-with-the-landscape-institutes-2022-building-with-nature-award-for-high-quality-green-infrastructure
To find out more about Building with Nature, or to download the BwN Standards Framework please visit www.buildingwithnature.org.uk
Lead image, Oakfield, Swindon credit Nationwide Building Society
https://greeninfrastructureweek.com/wp-content/uploads/2022/11/Oakfield.jpg
961
1281
Shawn Coles
https://greeninfrastructureweek.com/wp-content/uploads/2022/07/Green-Infrastructure-Week.png
Shawn Coles
2022-11-14 15:05:09
2022-11-14 15:07:24
Exemplar approaches to placemaking recognised with the Landscape Institute's 2022 Building with Nature Award for High-quality Green Infrastructure