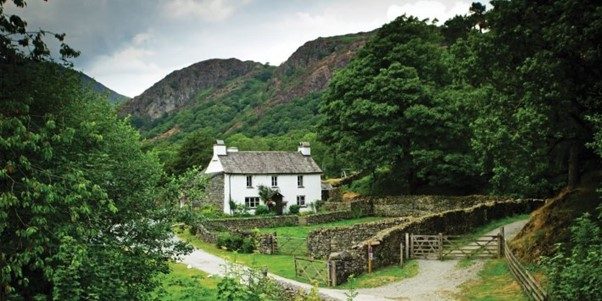 Destination net-zero: off-grid energy and the role of renewable liquid gases
Decarbonising heating has been and remains one of the most challenging aspects of meeting climate targets. Sophia Haywood, head of advocacy and communications at Dimeta, calls for the government to embrace multiple energy solutions in off-grid areas.
At Dimeta, we believe there is a vital role for a mix of technologies to play in decarbonising the United Kingdom's varied rural building stock and off-grid energy needs, be it heat pumps, bioenergy or renewable and recycled carbon liquid gases.
While heat pumps will have a critical role to play and will grow to be a major heating technology in the UK, a 'one size fits all' electrification approach is not appropriate for the diverse energy needs of rural, off-grid homes, businesses and industries. Research shows a mixed technology approach to decarbonising heating systems in the more than 1.5m off-grid, rural homes in the UK would save over £7bn compared with a 'one size fits all' electrification approach.
However, the focus on heat pumps as a panacea appears to have engendered public dissatisfaction with the energy transition, not only across the UK, but in France and Germany too, leading to a volte-face by governments across Europe. Instead, giving consumers a suite of sustainable solutions enables policymakers to bring individuals on the net-zero journey, enabling them to make a choice that fits their cost, retrofit and lifestyle preferences.
One of these key solutions is renewable liquid gases, such as renewable and recycled carbon dimethyl ether (DME), produced from sustainable feedstocks, like waste or biomass.
Low carbon DME is chemically similar to liquefied petroleum gas (LPG) and can reduce greenhouse gas emissions by up to 85 per cent. It can also improve air quality compared to oil or solid fuels and even reach negative emissions with carbon capture. When blended up to 20 per cent with LPG or bioLPG, it requires no infrastructural changes or investment to install new equipment, making it easier and more affordable for off-grid LPG users to start reducing their emissions.
Dimeta is the first company to bring renewable and recycled carbon DME production to the UK, as part of a more than £150m investment into a first-of-a-kind waste-to-DME plant in Teesside. The plant will produce over 50,000 tonnes of renewable and recycled carbon DME from waste – the equivalent of 25 per cent of the LPG domestic heating sector. This represents a huge step forward in reducing off-grid emissions and shows that scalable alternatives are coming on stream, supporting technologies like heat pumps in the fight against climate change.
Following the Biomass Strategy and recent government announcements, it is critical we do not take the foot off the pedal. After years of neglect from the government, the renewable liquid gas sector needs government support more than ever to progress at speed. As part of the upcoming consultation on rural off-grid heating needs and the potential for a heating obligation, policymakers must work closely with the off-grid energy industry to scale the market following the delay of the replacement boiler ban from 2026 to 2035.
Investments and projects like Dimeta's show that the commitment to decarbonise off-grid energy exists. In the absence of a clear policy framework, the upcoming "green taxonomy" is an opportunity to help drive sustainable investments and domestic renewable generation or production, such as renewable liquid gas production. If the UK government wants to continue as a leader in renewable energy, it is critical we get taxonomy right and learn from Europe's mistakes.
So, if the Prime Minister truly wants to create affordable, sustainable solutions for generations to come, we must embrace multiple energy solutions in off-grid areas and establish the appropriate frameworks today to safeguard our tomorrow.