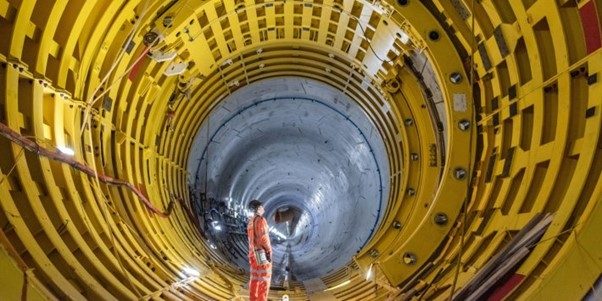 Britain needs more large-scale nuclear reactors
We have never needed nuclear power more than we need it now. Tom Greatrex, chief executive of the Nuclear Industry Association, believes that, alongside building the next generation of small reactor technology, we must not forget the stalwarts of clean power generation: large-scale nuclear reactors.
The United Kingdom is currently grappling with the challenge of cutting emissions and freeing ourselves from global gas markets, all while cutting bills and creating good jobs across the country. Nuclear has answers to all these challenges. Our power stations have generated more clean electricity than any other source in this country's history. Every year, nuclear prevents us from importing billions of cubic metres of gas at ruinous prices, and nuclear sites and their supply chains are the bedrock of communities in every corner of Britain, driving investment and creating jobs for the places that need them the most.
The launch of Great British Nuclear's (GBN) small modular reactor (SMR) selection process further demonstrates that we intend to be at the forefront of the next generation of nuclear innovation. It is particularly encouraging to note that the process will include GBN assigning sites to the SMR selection winners, and that it will retain the ability to form project development companies. These are major pieces of the puzzle that will help move us from talking about reactor technologies to building power stations.
Backing SMRs is essential, but another piece of the wider energy security and net-zero puzzle is gigawatt scale stations, the very foundation of the nuclear industry in this country and the reason why we have such a robust supply chain and a 75,000 strong workforce.
Large-scale reactors are proven, reliable technology that produce huge amounts of power with limited land use. Hinkley Point C will power 6m homes from less than a quarter of a square mile. Sizewell C will do the same and will displace over 5bn cubic metres of gas use each year, helping free the UK from its dependence on volatile fossil fuel markets.
Fundamentally, large-scale nuclear power plants can be built quickly and competitively. France and the Republic of Korea each built large-scale reactors in five to seven years when they applied a rigorous fleet mentality to nuclear construction. Replicating reactor designs, utilising an existing supply chain and keeping the skilled workforce engaged within the sector will reduce costs, enabling us to build new reactors more efficiently. If we adopt this approach, combined with cheaper financing costs from the application of the regulated asset base (RAB) model, we can achieve cheaper, faster large-scale nuclear.
Several western countries have already launched major new nuclear programmes with a mix of small and large scale stations, designed by state bodies, backed by state financing, and enabled by sensible planning reforms. France intends to build up to fourteen new large-scale reactors plus SMRs, and Poland is already close to signing off a major large-scale project, after choosing to back nuclear.
It is also very encouraging to see a number of large-scale reactor designs already up and running and their supply chains active. In the past six months, Westinghouse AP1000 at Vogtle in the USA, the EPR at Olkiluoto in Finland, the KEPCO APR-1400s at Barakah in the UAE and Shin Hanul in the Republic of Korea have all entered commercial operation.
It is imperative, therefore, that the UK government remains committed to largescale nuclear projects. Ensuring Sizewell C reaches a final investment decision in 2024 is of the utmost importance and "green labelling" nuclear investment will help facilitate that. But, after Sizewell C and GBN's SMR programme, the UK will still need a minimum of 16GW more nuclear capacity to meet the 24GW target. To help fill the gap, the government should determine swiftly how best to make further gigawatt projects happen after Sizewell C. We have the sites: Wylfa on Anglesey, for instance, is widely considered the best location in Europe for a new nuclear project. So we must now seize the opportunity to start a process to determine which reactor technology is best placed to deliver there, while of course maximising British supply chain expertise.
The task now, of both industry and government, is to deliver. We should never forget why we are doing this in the first place. We are doing it to secure our energy supplies: British nuclear means less reliance on imported gas.
We are doing it to save our planet: nuclear has the lowest carbon use, lowest land use, and lowest impact on ecosystems of any electricity source, according to the United Nations Economic Commission for Europe. Most of all, we are doing it for communities up and down the country. Our industry provides long-term, stable, skilled, well-paid work to people in every nation and region of the UK. Nuclear brings opportunity to young people who are looking for a job that will let them stay in the places they grew up, and to build a life and family there for themselves. We see it as our duty not only to produce the energy the nation needs, but to nurture the communities who host nuclear facilities.
The stark reality, however, is that many of our existing nuclear power plants are retiring in the next five years. Losing nuclear means less reliable energy, more grid instability, and higher bills. That is not the future we want for our country, and that is why the task of reviving new nuclear, both large and small, in this country is of both urgent and historic importance.
For more information on UK nuclear policy, please get in touch with jon.woodburn@niauk.org