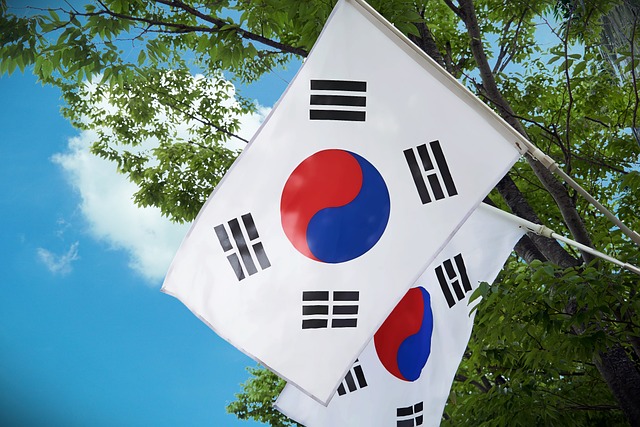 Shapps: UK to partner with Korea on energy transition – and stand united against Putin's aggression
Energy Security Secretary Grant Shapps today joined forces with the Republic of Korea to collaborate ever closer on accelerating the move towards a cleaner, more energy secure future, including renewables and nuclear, while also underlining the vital importance of our international efforts against Putin's weaponization of global energy markets.
Flying the flag for UK PLC in Seoul, Mr Shapps highlighted the close collaboration already taking place between the two countries – UK companies represent 60 per cent of Korean offshore wind engineering contracts, and Korea is already investing in projects supporting the offshore wind industry in the UK.
He also emphasised the UK's joint solidarity with the Republic of Korea against Putin's illegal invasion of Ukraine and urged them to continue work towards energy independence from Russia's gas supply.
It comes on the first day of a trip taking in the Republic of Korea and Japan in the run-up to the G7 at Sapporo – making Grant Shapps the first Cabinet Minister to visit since the closure of negotiations on the UK's accession to join the Comprehensive and Progressive Agreement for Trans-Pacific Partnership (CPTPP) – of which Japan is a member.
He will also encourage the Republic of Korea to join the 168-strong "Powering Past Coal Alliance" and commit to bringing forward its own 2050 coal power phase-out date towards 2030, with support from Britain's own expertise in offshore wind.
As well as encouraging ever-greater collaboration on offshore wind, the Energy Security Secretary also agreed a joint statement of cooperation with Dr Lee Chang-Yang – Minister of Trade Industry and Energy in the Republic of Korea on advancing civil nuclear power generation, cementing a partnership spanning over three decades, covering issues including safety standards and regulation, all agreeing the crucial role of nuclear in creating secure, affordable and clean energy.
The visit is aimed at demonstrating the investment opportunities in the UK in the renewable energy sector, and how the UK's world-leading expertise can help other countries to make the switch from fossil fuels – all at a time when both the Republic of Korea and Japan are looking to expand their use of renewable technologies including offshore wind.
Energy Security Secretary Grant Shapps said:
Putin's illegal war in Ukraine has held up a mirror to the world, reflecting back just how vulnerable our energy security can be.

Russia's gas – just like the president himself – belongs in the past. As we edge closer towards the tipping point when holding onto coal and gas power no longer makes economic sense, let alone environmental sense, there is ever-greater opportunity for British and Korean companies to work together, for the benefit of both countries and our communities.

I want the Republic of Korea to work ever closer with us in the UK, making the most of world-leading British expertise to move further and faster towards greater use of renewables, of opportunities in the UK to invest, and to redouble our efforts against Putin's weaponizing of our global energy sources.
Grant Shapps's visit follows the UK Government's publication of its plan to Power Up Britain, with a multi-billion pound investment in green technologies, unlocking lucrative new international energy deals that will boost the economy, create new green jobs and further boost the UK's energy security and independence.
The Energy Security Secretary today argued that this move towards renewables, and away from fossil fuels, will further isolate Putin's Russia, boosting both the energy security of the UK and that of the Republic of Korea.
Already, Korea has a target for 12 GW of offshore wind by 2030 – with over 25 projects in development and UK companies representing 60 per cent of Korean offshore wind engineering projects. The UK has 14 GW of offshore and is targeting 50 GW by 2030 – over a threefold increase.
But Mr Shapps also highlighted the opportunities for the Republic of Korea to invest in the UK. In particular, he pointed to SeAH Wind's £512million investment in a new factory on Teesside, manufacturing the foundations for wind turbines to be used offshore – all helped in part by the Government's Offshore Wind Manufacturing Investment Scheme.
This further investment and closer collaboration would follow over three decades of the UK and the Republic of Korea working together on advancing nuclear power generation, underpinned by the Nuclear Cooperation Agreement made in 1991.
The joint statement of cooperation on energy transition, including civil nuclear energy, focuses on:
Accelerating plans for civil nuclear – with the UK and the Republic of Korea in united agreement that nuclear energy has an essential role to play in creating secure and affordable energy;
Agreement on collaborating to promote the highest standards of nuclear safety, regulation, security, safeguards and non-proliferation – setting a global standard; and
Confirmation of plans to build robust and resilient nuclear supply chains and to share experiences in developing the latest advanced civil nuclear technologies – including small modular reactors
Reaffirming a shared commitment to accelerate the just transition away from unabated coal power and actively collaborate on expanding renewable energy technologies
This also complements the Powering Up Britain Plan, which includes the creation of Great British Nuclear, which will expand the UK's nuclear power industry with the aim of serving a quarter of the country's power through nuclear by 2050.