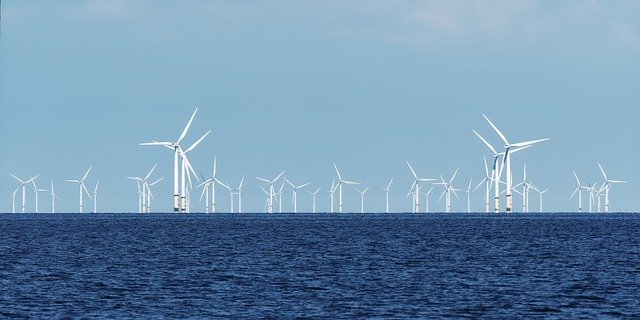 Working together and sharing learning on tried and tested solutions can help businesses as they strive to tackle climate change, says Zoe Haseman of Jacobs.
In 2021, the world's attention has shifted toward the global drive to net zero, with the United Nations describing it as a "make or break year" for action on climate change. In 2020, net zero carbon commitments roughly doubled, with many countries embracing the opportunity to deliver green stimulus to support economic recovery post-Covid.
The focus for net zero right now is on enabling delivery and this requires all of us to work together – businesses, governments and communities around the world. The interface with businesses and cross-industry partnerships is vital to informing policy, stimulating innovation, sharing learning and, ultimately, improving action.
With world leaders set to gather at the UN Climate Conference (COP26) in Glasgow this year, the Climate Solutions Network is a tremendous example of collaboration to deliver hugely important new learning opportunities. Climate Solutions, developed by the Royal Scottish Geographical Society (RSGS) in association with the Universities of Edinburgh and Stirling, and the Institute of Directors Scotland, is offered in two ways. One is the Climate Solutions Professional and the other, the Climate Solutions Accelerator. Both courses are designed to provide a thorough understanding of climate change, climate science, relevant policies and the solutions and tools available for businesses to use.
Jacobs partnered with the RSGS to help create the comprehensive learning resource, the Climate Solutions Accelerator, which we are offering to our entire global workforce to help employees understand the role they can play in climate change action.
Jacobs' own commitment of achieving net zero carbon for our operations and business travel was realized in 2020 and we're now focused on fulfilling our science-based carbon reduction targets. Yet, our biggest opportunity to address climate change comes from the wide range of innovations and technology solutions we provide to our clients and the opportunities to help shape and develop the new standards to accelerate sustainability.
Some of these solutions are being used to improve the sustainability of our own operations. When we consider a group of the world's biggest companies have valued the climate risks to their businesses at almost $1 trillion, it's evident that the global climate emergency is creating significant uncertainty for businesses globally.
We are working to understand our own climate risk and opportunities across the broad market sectors we operate in, and to help our clients understand theirs. We've developed the climate risk manager platform to help guide us on our journey to futureproof our assets and operations and inform our own climate risk and opportunities assessment. The cloud-based platform brings together global climate data and location intelligence, giving visual risk assessments, to enable more accurate and agile decisions on where to invest resources and guard against climate risks. Asset owners can understand the immediate and long-term impacts of climate change at an asset and portfolio level, anywhere in the world.
Having been on this journey, we understand the challenges first-hand and are now partnering with other organisations to help guide them from our own experiences.
There are many positive examples of shared learning and climate solutions that businesses can take advantage of today – let's use them to inspire and enable meaningful action.
Zoe Haseman is vice president for global sustainability at Jacobs.
End.
Green Infrastructure Week curates' content from the entire ecosystem around green infrastructure from government and NGOs to respected commentators. We are partners with Infrastructure Intelligence who has supplied this article.
Feel free to share this content with your social media community using #GreenInfrastructureWeek
During Green Infrastructure Week we will host a programme of live and exclusive free-to-attend webinars.
https://greeninfrastructureweek.com/wp-content/uploads/2021/10/Partnering-for-action-on-climate-change.jpg
320
640
Shawn Coles
https://greeninfrastructureweek.com/wp-content/uploads/2021/09/Green-Infrastructure-Week.png
Shawn Coles
2021-10-13 14:39:36
2021-10-13 14:39:38
Partnering for action on climate change