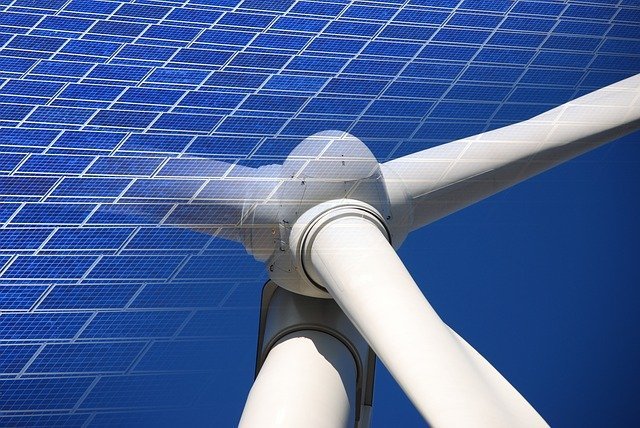 Morocco unbound: £16 billion green power pipe mooted to Devon giga-battery
British energy entrepreneurs Xlinks have unveiled ambitious plans to link solar and wind power generated in the Moroccan desert with UK power consumers via four subsea HVDC cables 3,800 km long.
Founded by former McKinsey consultant Simon Morrish and former Tesco boss Sir Dave Lewis, Xlinks is seeking capital towards its £16 billion mega-project. Its fruits, say the entrepreneurs, will be "renewable energy that acts like baseload power" in the UK.
Generation would be centred on onshore wind and solar parks to be built the Guelmim Oued Noun region in southern Morocco.
Solar farms feeding the project are envisaged as covering areas of desert equivalent to 200,000 football pitches.
As CEO of solar generator and water deslinator ACWA, Xlinks' vice chair Paddy Padmanathan contributes experience of solar and wind generation in north African and desert environments.
Hitherto unprecedented battery facilities totalling 20GWh/5GW in capacity split between generation sites and the cable's landing point in Devon will be at the heart of the venture.
On average 3.6 GW at least would reach the UK for upwards of twenty hours each day, Xlinks forecasts, enough to power seven million homes by 2030. Once completed the scheme could supply as much as eight per cent of Britain's electricity.
The international connectors would follow a relatively shallow route over the coastal shelf of Morocco, Portugal and Spain, crossing the Bay of Biscay and on to Britain.
Agreement has been reached, the developers say, with National Grid ESO for two 1.8GW connections at Alverdiscott, near Barnstaple in north Devon.
Guelmim Oued Noun, one of Morocco's twelve administrative regions, borders Mauritania and Algeria. Wikipedia notes that its far south-eastern tip is "located in the disputed territory of Western Sahara and a small strip of land in this area is administered by the Sahrawi Arab Democratic Republic".
Beach tourism and Atlantic fishing are listed as key economic activities of a regional population just short of half a million. The capital Guelmim and the town of Tan-Tan both have airports.
Morrish founded Xlinks in 2019. His venture evokes a stripped down revision of DesertTec, the Siemens-inspired dream of the mid-20teens, originally conceived to port clean power generated in the Sahara across the Mediterranean via multiple cables and on into Europe.
End.
End.
Green Infrastructure Week curates' content from the entire ecosystem around green infrastructure from government and NGOs to respected commentators.
Feel free to share this content with your social media community using #GreenInfrastructureWeek
During Green Infrastructure Week we will host a programme of live and exclusive free-to-attend webinars. Stay in touch with event updates by registering here.