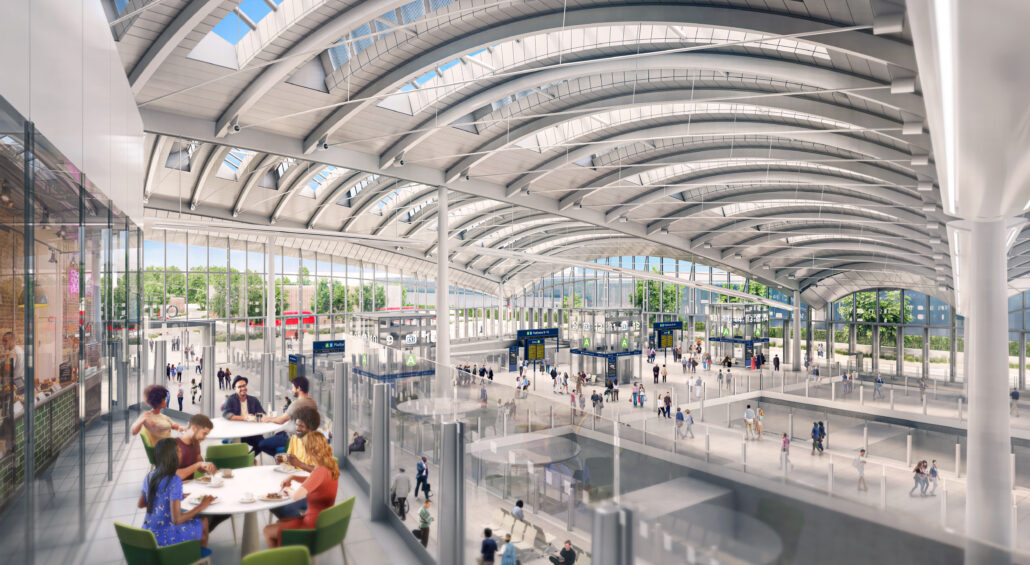 Free live webinar | HS2's Old Oak Common Station: A Green Super-hub in the Heart of London
Thu 9th November 2023 12:30-13:30. WATCH ON-DEMAND.
SYNOPSIS | Join us for an exclusive event as part of Energy Security & Green Infrastructure Week, where we'll take you on a journey through the sustainable build, design, and operation of Old Oak Common Station. A station which was recently awarded an 'outstanding' rating by BREEAM; putting it in the top 1% of buildings in the world for its eco-friendly credentials.
Key Highlights:
Welcome to HS2 and Old Oak Common: A brief introduction to HS2 and Old Oak Common station and its pivotal role in the project.
Designing for a Greener Tomorrow: Delve into the innovative design principles that make Old Oak Common a beacon of eco-conscious architecture.
Sustainable Build: Learn about the construction processes, materials, and technologies employed to build an environmentally responsible station.
Operational Sustainability: Discover how the station operates with minimal ecological impact, from energy-efficient systems to waste reduction initiatives.
Q&A Session: Engage with our panel of experts during a live Q&A session. Ask questions, share your thoughts, and be part of the conversation about the future of green infrastructure in the UK.
Panellists:
Chair: Andrea Davidson, Head of Environmental Sciences, HS2 Ltd.
Speaker: Jonty Bletcher, Senior Environment Manager, HS2 Ltd.
Speaker: Mohamed El-Shazly, Environment and Sustainability Manager, Balfour Beatty, Vinci, SYSTRA.
We will be running this session via Microsoft Teams Live Events, which is a free to use online platform. If you have the Microsoft Teams app installed on your desktop or mobile device, the session will open automatically within that.

For more information about HS2 please contact our HS2 Helpdesk team on 08081 434 434 or email: hs2enquiries@hs2.org.uk