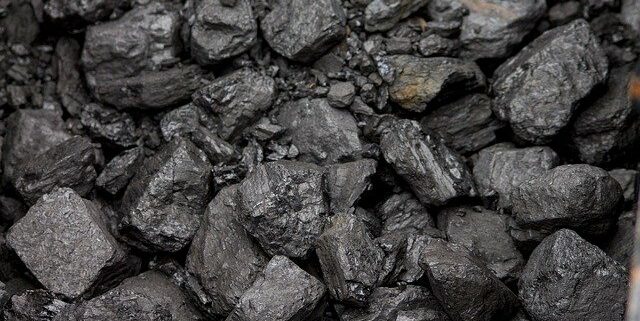 The end of coal – the single biggest contributor to climate change – is in sight thanks to the UK securing a 190-strong coalition of countries and organisations at COP26.
Commitments, brought together through UK-led efforts including the new 'Global Coal to Clean Power Transition Statement', encompass developed and developing countries, major coal users and climate vulnerable countries. This includes 18 countries committing for the first time to phase out and not build or invest in new coal power, including Poland, Vietnam, and Chile, marking a milestone moment at COP26 in the global clean energy transition.
This statement commits nations across the world to:
end all investment in new coal power generation domestically and internationally
rapidly scale up deployment of clean power generation
phase out coal power in economies in the 2030s for major economies and 2040s for the rest of the world
make a just transition away from coal power in a way that benefits workers and communities
This is on top of China, Japan and Korea, the three largest public financiers of coal, committing to end overseas finance for coal generation by the end of 2021, announced in the last year during the UK's incoming COP26 Presidency. Agreements at the G7, G20 and OECD to end public international coal finance send a strong signal that the world economy is shifting to renewables. This could end over 40GW of coal across 20 countries, equivalent to over half of the UK's electricity generating capacity.
Business & Energy Secretary Kwasi Kwarteng said "Today marks a milestone moment in our global efforts to tackle climate change as nations from all corners of the world unite in Glasgow to declare that coal has no part to play in our future power generation.
Spearheaded by the UK's COP26 Presidency, these ambitious commitments made by our international partners demonstrate that the end of coal is in sight. The world is moving in the right direction, standing ready to seal coal's fate and embrace the environmental and economic benefits of building a future that is powered by clean energy."
To meet the goals of the Paris Agreement to limit global temperature rises to 1.5 degrees, the global transition to clean power needs to progress 4 to 6 times faster than at present. With coal being the single largest contributor to climate change, phasing it out and delivering a rapid, inclusive transition to clean energy is essential if we are to keep 1.5 degrees alive.
Twenty-eight new members have signed up to the world's largest alliance on phasing out coal, the Powering Past Coal Alliance launched and co-chaired by the UK. Chile, Singapore and Durban have today joined over 150 countries, sub-nationals and businesses, including finance partners NatWest, Lloyds Banking, HSBC and Export Development Canada. This accounts for over $17 trillion assets now committed to PPCA coal phase out goals.
There has also been a 76% cut in the number of new coal plants planned globally over the last 6 years which means the cancellation of 1000GW of new coal plants since the Paris Agreement, roughly equivalent to around 10 times the UK's total peak generating capacity.
Today's global agreement to move away from coal to clean power has been made possible thanks to a number of other UK-convened initiatives, including:
No new coal power
The end of new coal power construction is in sight. The launch of the No New Coal Power compact by 6 countries at the UN High Level Dialogue in September, followed by the commitments in the Global Coal to Clean Power Transition Statement. This means that by the end of this year, all new public finance for unabated coal power plants will have stopped, with investments increasingly focused instead on accelerating the transition to clean energy sources such as wind and solar power, now cheaper than coal generation in most countries. This accelerates the growing global momentum to end new coal power, demonstrated by the 76% collapse in the global pipeline of proposed coal power plants since the Paris Agreement in 2015.
Supporting emerging economies
In addition, major emerging economies have announced plans to accelerate a just transition from coal to clean power. This includes a South Africa Just Energy Transition Partnership worth $8.5 billion, as well as Indonesia and the Philippines agreeing a ground breaking new partnership with the Asian Development Bank to support the early retirement of existing coal plants. Further financing announcements are expected today at COP26.
Supporting coal-intensive economies
Countries with significant coal power generation and mining face large social and financial challenges in the transition from coal. The UK's COP26 Energy Transition Council (ETC) mobilises and coordinates the assistance required to enable coal intensive economies to equitably transition from coal, bringing together 20 governments and over 15 international institutions to accelerate the transition from coal to clean power as part of a green economic recovery. For example, the Energy Transition Council's Rapid Response Facility delivers fast-acting technical, regulatory and commercial assistance to countries and has already responded to 24 requests in a range of areas, including energy efficiency in the Philippines and grid management in Egypt.
Ensuring a just transition
The UK government has also launched a new International Just Transition Declaration, ensuring the move away from coal high carbon industries results in a sustainable, green and fair future, and one that creates high quality new jobs and champions local social dialogue in developing and emerging economies. Coordinated by the UK government, so far, 12 countries have signed as well as the UK and EU Commission, covering a broad spectrum of the world's donor funding, now driving towards a just transition for communities around the world.
The UK is already delivering many of the most ambitious clean power commitments among the world's largest economies, committing to phase out coal power completely by 2024, driving forward renewable power generation with a decarbonised power system by 2035, and demonstrating that tackling climate change does not need to be at the expense of a growing economy.
Between 1990 and 2019, the UK's economy grew by 78% while carbon emissions fell by 44%, the fastest reduction in the G7 – coal power makes up less than 2% of power generation compared to 40% almost a decade ago. These achievements follow the publication of the UK's landmark Net Zero Strategy last month, which outlines measures to support businesses and consumers to transition to clean energy, while supporting hundreds of thousands of well-paid jobs and leveraging up to £90 billion of private investment by 2030. 
End.
Green Infrastructure Week curates' content from the entire ecosystem around green infrastructure from government and NGOs to respected commentators.
Feel free to share this content with your social media community using #GreenInfrastructureWeek
During Green Infrastructure Week we will host a programme of live and exclusive free-to-attend webinars. Stay in touch with event updates by registering here.
https://greeninfrastructureweek.com/wp-content/uploads/2021/11/End-of-coal-in-sight-as-UK-secures-ambitious-commitments-at-COP26-summit-.jpg
426
640
Shawn Coles
https://greeninfrastructureweek.com/wp-content/uploads/2021/09/Green-Infrastructure-Week.png
Shawn Coles
2021-11-04 09:33:39
2021-11-04 09:33:41
End of coal in sight as UK secures ambitious commitments at COP26 summit